We Are The Email Marketing Experts - Your Email Marketing Consultant
We take the hassle out of managing your email marketing, so you can focus on helping your customers.
At Messageharbor, we help businesses of all sizes and industries grow their revenue by creating meaningful connections with their customers through email marketing. Well, make your email marketing efforts more effective and personal. We'll work with you to develop a strategy and execute it, ensuring that every message you send is personalized, timely, and relevant.
Messageharbor At A Glance
Email Campaign Specialists
Years of Combined Email Marketing Experience
Messageharbor Is Here To Help You Harness The Power Of Email Marketing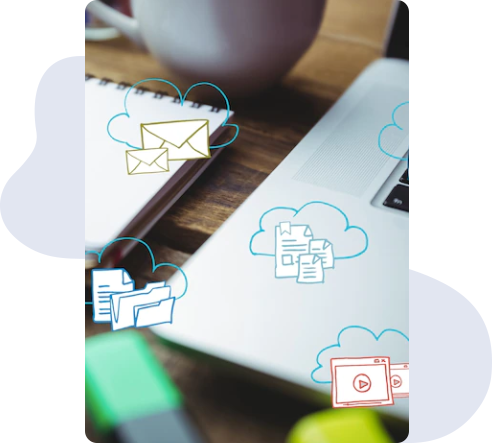 We're your email marketing consultant, and we're here to help you reach your business goals by using the power of email marketing. Whether you're a startup looking to grow or an established company with a proven track record, we can help you drive more sales, engage with customers, and generate leads.
We know that every business has different needs. That's why we've created a custom-built platform that lets you set up automated drip campaigns and A/B tests in minutes—without worrying about what kind of code or programming is going on behind the scenes.
Our mission is simple: to help businesses succeed by providing them with the tools they need to reach their customers where they are—through email marketing. We take care of all the hard stuff so you can focus on what matters: achieving your goals!
Trusted by 65+ High Growth Businesses





We are a team of passionate and experienced email marketing consultants with a proven track record to ensure you get what you need. We bring together various services to help you achieve your business goals.
Our Clients Love Us. Here's What They Say!
The Service offerings and features are extremely competitive compared to others in this market. There is a great number of features you can get as well as with other competitors in the industry. As the saying goes, you get what you pay for... I mean, logically it's true, right?
AJ
Co-founder, Sudfactory Previ
The options and report functions can help you make real-time improvements that equate to increased sales. Their design team comes up with great email templates and their copywriting is really good. Don't hesitate just jump onboard with Messageharbor, you will be so glad you did.
Mark McNatt
CEO, Divers Supply
The email marketing team at Messageharbor is amazing! They always put out great work with fast turnaround times. And they add so much value by connecting seamlessly with our team on a creative level. We've seen steady revenue growth since we started with the full-service email program.
Robert Landers
Owner, Mis' Rubin's Seasonings