Email Marketing Agency That
Shows Results
Get everything you need for your email marketing campaigns to
work from Messageharbor's team of email marketing experts. Improve ROI while you sleep!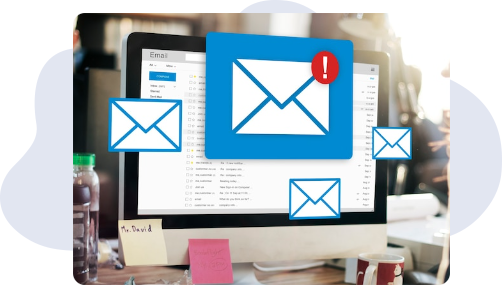 Email marketing is a great way to grow your business. It's a direct line of communication between you and your customers and can help build loyalty, create new opportunities for sales and increase conversion rates.
The best part about email marketing is that it's cost effective. There are many things that go into building an effective email marketing campaign but if you're willing to put in the time, money and effort necessary then this strategy can be one of the most effective methods out there for growing your business.
If you are looking for an email marketing agency that can help you meet your goals and objectives,
we have some tips for what to expect from an experienced team:

A Strong Focus on Data-Driven Campaigns: The best email marketing agencies are constantly analyzing and measuring your campaigns, ensuring that they are working to bring in new customers and keep old ones happy.
They can help you understand which campaigns are working and which aren't, so you don't have to waste time and money on ineffective efforts.

A Solid Understanding of Your Business: The best email marketing agencies know how your business works and what makes it unique. They can create campaigns that reflect your brand identity while driving results.

A Full Portfolio of Services: Email marketing is just a broad umbrella, and there are many nuances to email marketing. Finding an agency that can help you with all aspects of email marketing, like domain and sender reputation, email deliverability, bounce rates, and more.

A Team of Experts: The best email marketing agencies have a team of experts who can work together to create effective campaigns that meet your needs.

Creative Ideas: You don't want an agency that just follows the same old trends; instead, you should find one with fresh ideas and new perspectives on how you can reach your audience through email marketing.
Our Email Marketing Services
As an email marketing agency with email marketing experts, we assist businesses in developing ROI-driven email campaigns that will propel company growth. We are an email marketing company that will handle all of your email-related problems and free up your time so you can concentrate on carrying out your business plan and achieving your organization's objectives.

We Help You With Any Email Service Provider
Here's a list of email marketing software that we are experts at:
Email Marketing Automation Management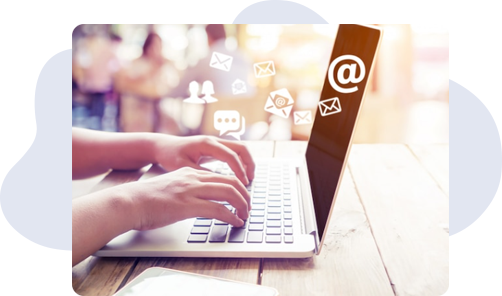 Email marketing automation uses software to build personalized, targeted email campaigns that reach specific people at specific times in their journey with your business.
It can be used for all kinds of things, including generating leads and growing your customer base by nurturing them through the sales cycle—all without requiring a human touch every step.
Automated emails can help you achieve results like these by pulling information from various sources (like purchase history or newsletter signups) and delivering it to subscribers based on how they interact with previous messages.
An email marketing agency that can help you set up email automation tools and get them running smoothly.
it's important to note that not all email marketing automation tools are created equal. Some tools require more technical knowledge than others. You don't want your agency setting up an automation tool for you if they don't have the expertise needed to do so efficiently and effectively.
Next, you need the right tools. There are many different types of software available in this space—some specifically designed for email marketing automation while others are more focused on CRM (Customer Relationship Management).
Make sure that your email marketing agency has experience with each type of tool to recommend the right solution based on what will work best for your business needs and budget constraints.
Finally, ensure your email marketing agency has access to both people and processes within their organization before agreeing on any contract agreement with them (if applicable).
Successful implementation involves more than just knowing how something works; there also needs to be a plan regarding who will manage these processes once they've been set up successfully by our team members over here at Messageharbor!