Full Service Email & SMS Marketing for

Beauty & Personal Care
Our subscription commerce experts help you with revenue growth, reducing cancellations, and boosting customer engagement by creating personalized experiences.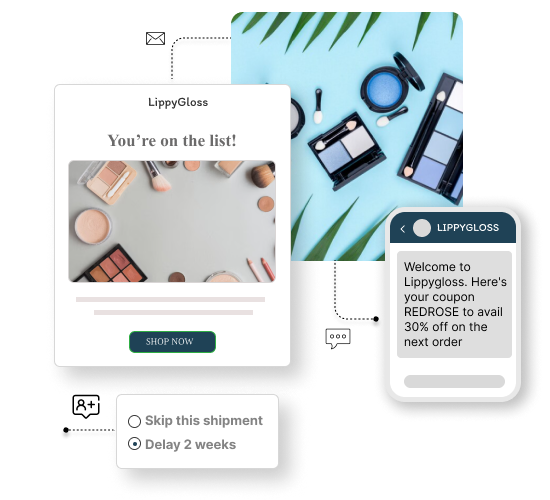 We Ship Emails That Make Sense For

Beauty & Personal Care

Companies
We Automate Your Welcome Emails
When a subscription is created, we send a beautiful on-brand welcome email and SMS to your subscribers and keep them engaged throughout. We include specific details in the emails and implement strategies to continuously cross-sell and upsell your products.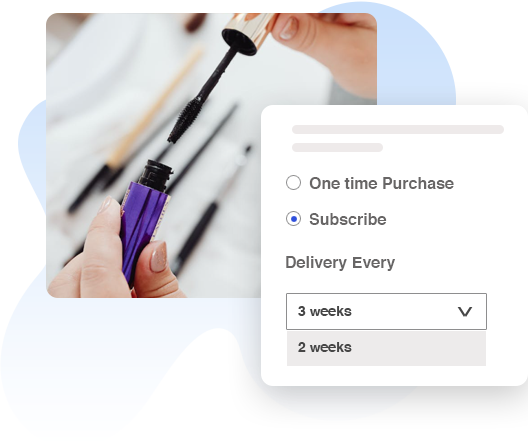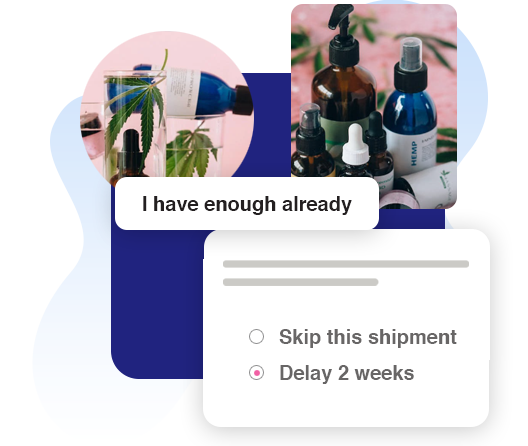 Reactivate Subscription Cancellations
Our subscription commerce experts help you create standout emails to re-activate lost subscriptions. We automate the reactivation emails and make it easy for your customers to resubscribe with a click of a button. We also include options to skip the orders of their beauty and cosmetics products at ease.
We Recover Your Failed Payments
Payment failure does not necessarily mean customer churn. When a payment fails, we send highly-personalized and actionable emails and SMS. We include attractive discounts to stop churn, include product images, order details, and other relevant information to make your customers action on them instantly.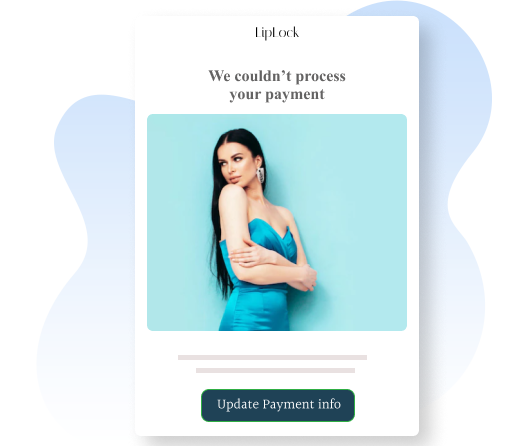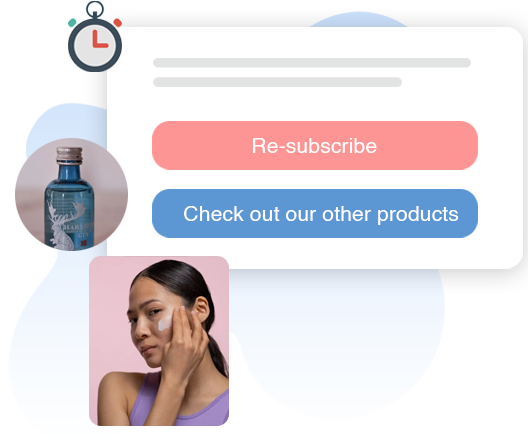 Reminder Emails = Reduced Churn
Sending reminder emails and SMS to your customers when their subscription expires helps you retain your customers like a pro! We make it easy for your customers to do this with a click of a button! Your customers can renew the subscription of their cosmetics and personal care products with a single click.
Messageharbor Success Stories
The Service offerings and features are extremely competitive compared to others in this market. There is a great number of features you can get as well as with other competitors in the industry. As the saying goes, you get what you pay for... I mean, logically it's true, right?
AJ
Co-founder, Sudfactory Previ
The options and report functions can help you make real-time improvements that equate to increased sales. Their design team comes up with great email templates and their copywriting is really good. Don't hesitate just jump onboard with Messageharbor, you will be so glad you did.
Mark McNatt
CEO, Divers Supply
The email marketing team at Messageharbor is amazing! They always put out great work with fast turnaround times. And they add so much value by connecting seamlessly with our team on a creative level. We've seen steady revenue growth since we started with the full-service email program.
Robert Landers
Owner, Mis' Rubin's Seasonings